ClickLearn is expanding its proposition at breakneck speed – and it's all thanks to the Microsoft Power Platform.
Recently described by Microsoft's Satya Nadella as the "extensibility framework for Office 365 and Microsoft 365," the Microsoft Power Platform includes three components: Power BI, a business intelligence tool for visualising data; PowerApps, a tool for the creation of business applications; and Flow, a tool for connecting applications. According to ClickLearn CEO Joachim Schiermacher, the Power Platform has the potential to become the heart of enterprise specific solutions.
"Solutions can be created at lightning speed, data visualised and aggregated in Power BI, integrated with the remaining business critical applications using Flow and of course implemented in the organisation with full user adoption using ClickLearn," he says. "I think we have yet to experience a stronger toolbox to support a paved road for corporate digital adoption."
Rick McCutcheon, a Microsoft most valued professional, agrees with Schiermacher: "Power Platform is one of the most significant Microsoft developments of the past decade," he explains. "The underlying low code technology that powered Microsoft Dynamics 365 has been enhanced to become a low code platform for developers. This means that more than just Dynamics customers can expand the functionality of Dynamics 365, without any complicated programming languages. This functionality also opens up a low code development platform for the Office 365, SharePoint and Azure communities."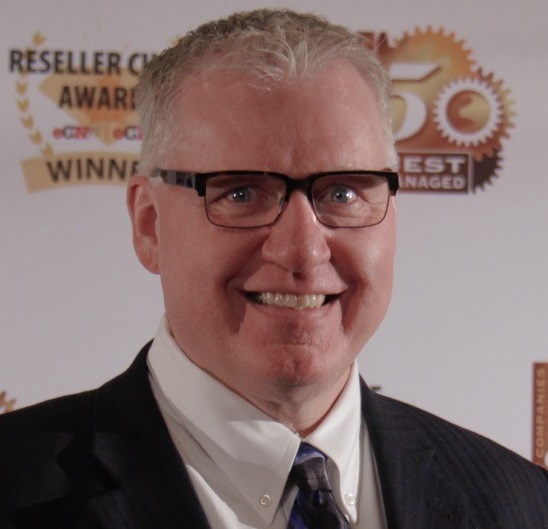 Rick McCutcheon, Microsoft MVP
For Microsoft partners like ClickLearn, the Power Platform is a game-changer. "There has always been technology enabling partners to build Power BI and custom app solutions, but Power Platform will make this easier as Microsoft continues to develop and streamline the integration points to their family of technology," McCutcheon says. "It expands the potential market from thousands of Dynamics 365 users to potentially millions of Office 365, SharePoint and Azure users."
Schiermacher has worked hard to build a business that delivers a single turnkey solution comprised of easily accessible services and great software. "We know that we need to deliver both of these things fast and reliably," he says. "But although I'm extremely proud of our on-boarding services, our support and free consultancy that we provide for every customer, we would honestly not exist if we didn't have fantastic technology at the heart of everything we do. We have the strongest recording technology and that enables us to take our proposition further than any other competitor in the market."
Schiermacher believes that, thanks to the Microsoft Power Platform, the next couple of years will be particularly interesting. "I truly believe we will move away from monolithic system thinking in which enterprises looked for one or two solutions to cover almost wall-to-wall of their digital requirements", he added.
Technology like the Power Platform provides easy access to filling the gaps. And at the end of the day, that will allow companies to select best-of-breed solutions for smaller functional areas. That will eventually diversify the IT platform and increase the need for having user adoption as an integral part of the digital projects. And that is the purpose our customers want us to serve.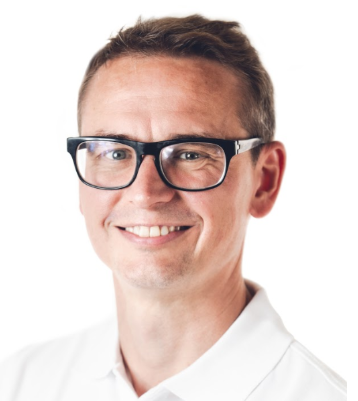 Joachim Schiermacher, ClickLearn CEO
For ClickLearn, this holds great promise. "Technologically, we are moving faster than ever," Schiermacher says. "Our cloud propositions are extended almost daily. We're evolving the ease of use of our products and creating completely new learning experiences for end consumers."
The future looks bright for Microsoft's Power Platform too. "The product will continue to mature and become more powerful," McCutcheon says. "What will be interesting in the future will be to see if Power Platform supersedes all existing Microsoft applications such as Dynamics 365 and SharePoint in these licenses and if these products ultimately get rolled into becoming Power Platform applications."