The business of optimizing processes for efficiency can have its challenges. For Columbus, a global IT services and consulting company delivering digital solutions addressing these challenges is directly linked to their definition of customer success.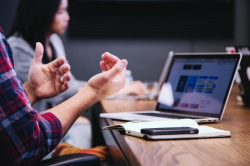 Read this case story to see how Columbus is using ClickLearn to overcome the challenge of user and process adoption, and how the different ClickLearn benefits are offering Columbus new business opportunities.
Read the full story here.