After being awarded the IFS Software Partner award for three consecutive years, we are truly humbled and proud to be selected as winners for an IFS partner award again. This year's winners were announced on October 7 during the IFS World Conference in Boston.
As an IFS Platinum Partner, ClickLearn enjoys an effective relationship with IFS, assisting in driving up IFS implementation efficiencies for more than 180 joint customers worldwide.
"The partnership between IFS and ClickLearn is very important for our market position, and underlines that ClickLearn is the training and e-learning solution for IFS Applications and IFS Field Service Management. The agreement is a clear statement of ClickLearn' s continuous support for IFS's suite of products, and dedication to the IFS Partner Network" said George Hardy, Vice President, Enterprise Sales at ClickLearn.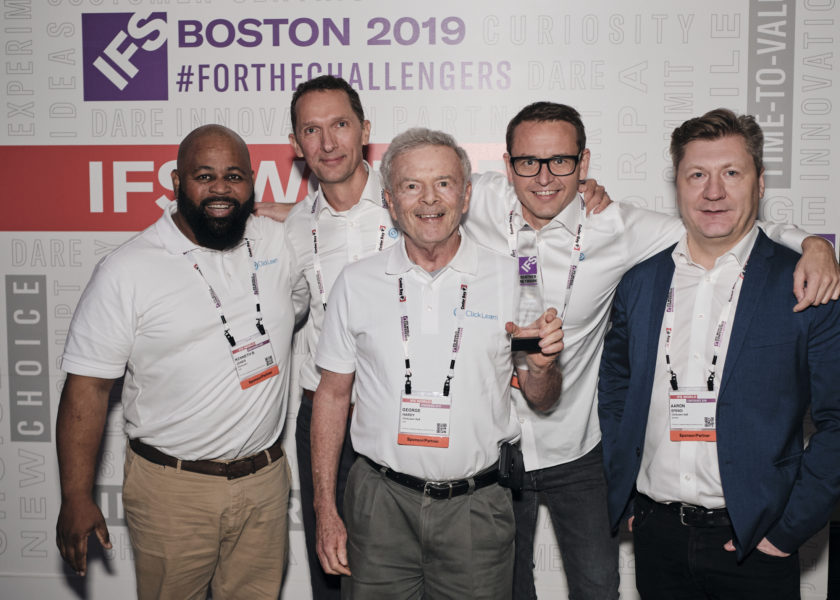 ClickLearn - IFS Pioneering Partner 2019