Lead Generator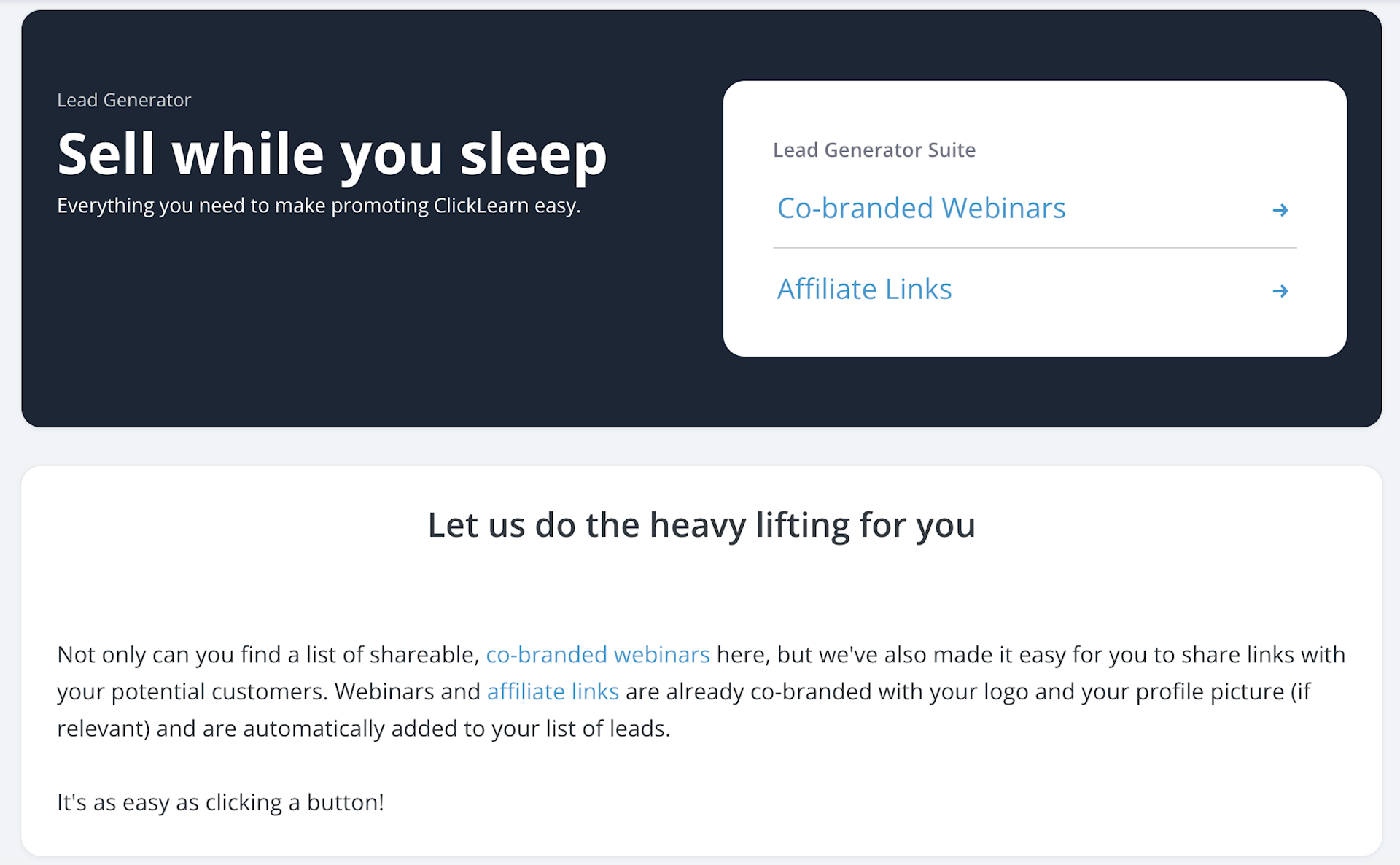 With ClickLearn Lead Generator you can easily share a co-branded Digital Adoption webinar experience with your social network. We create high-quality webinars,
co-branded with each of our partners with engaging content and when your network reacts we will attribute all leads with you. It takes 30 seconds to share a webinar on LinkedIn and it promotes both you and your organization on the landing page to your entire social network. Try it out here
The pitch deck trainer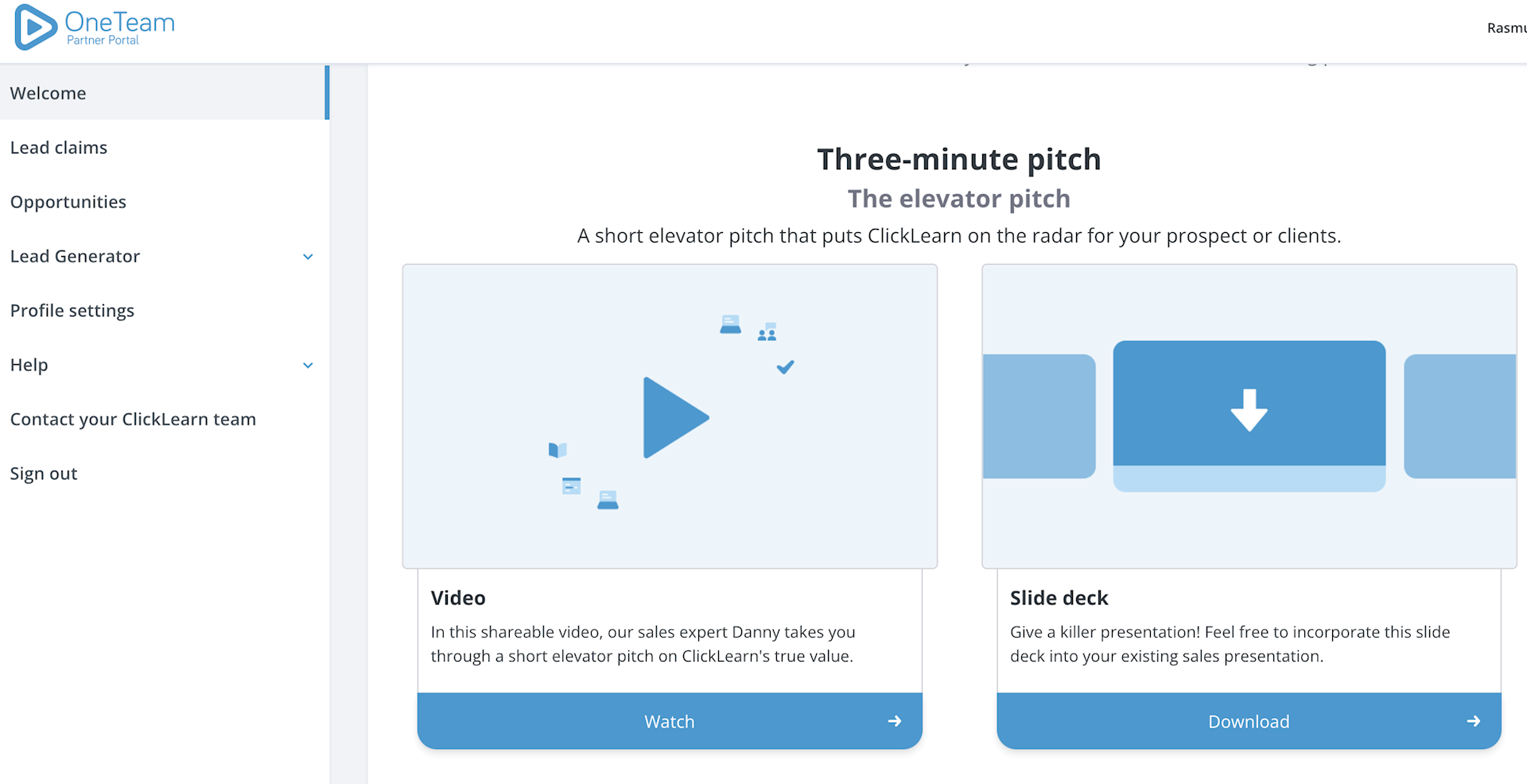 We have compiled a 3-minutes and a 6-minutes PowerPoint pitch for ClickLearn, that
you can master in minutes. Not only can you download the PowerPoint slides, but you can also watch our sales team give the presentation and learn how to deliver it accurately to your audiences.  Take me there
The Price Calculator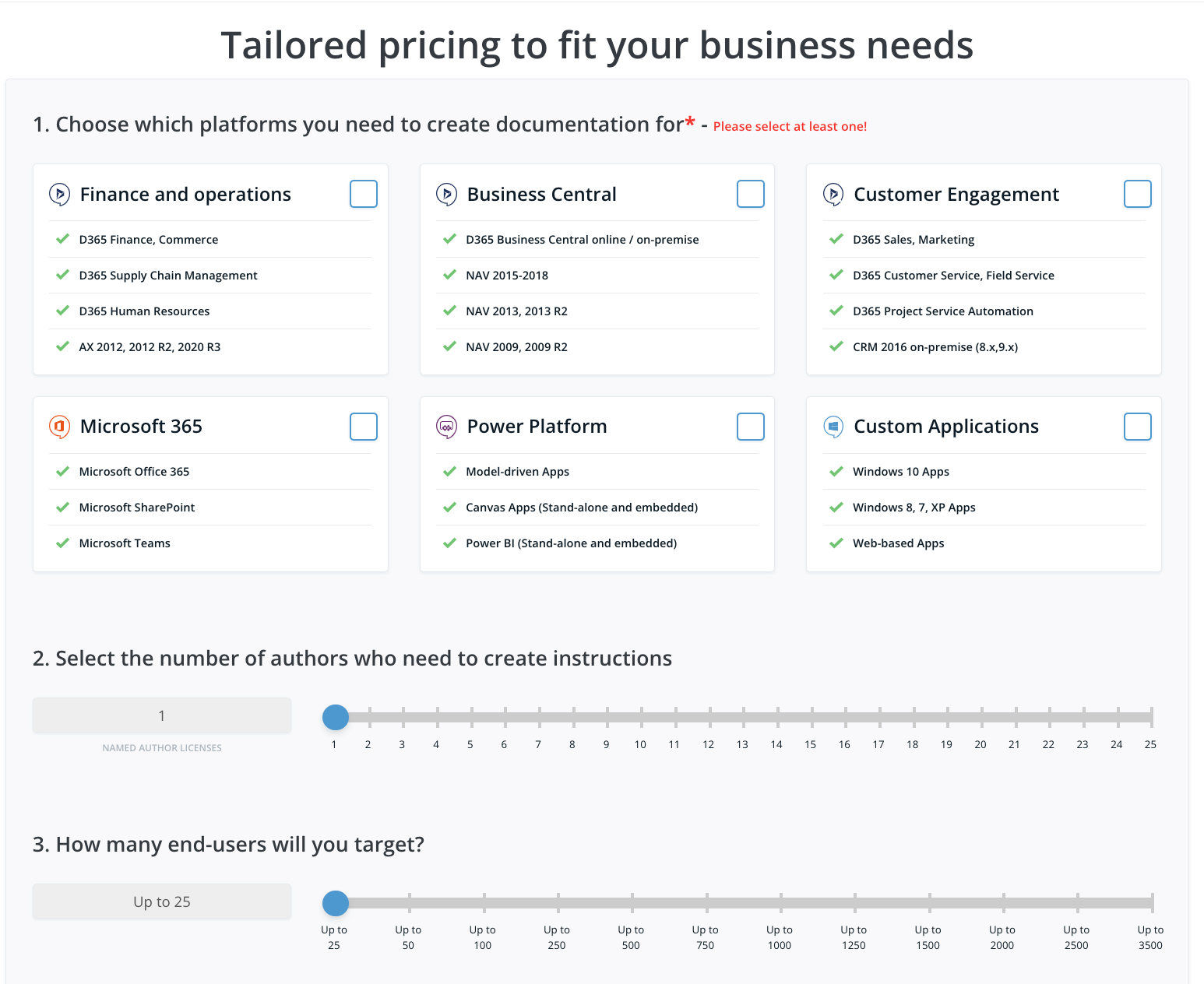 Delivering the correct quote to your client on ISV technology can be time consuming.
We have completely taken the hassle out of quoting prospects.
Using our extremely simple price calculator we will generate the right quote for your and we even allow you share that quote with a simple hyperlink to all of your clients. This is the way all pricing should be done. Let me see it