Digital Adoption & User Training
70% of software implementations fail.

Make yours a
success!
Auto-produce & update training content and documentation in 7 different formats and 45 languages with just a few clicks.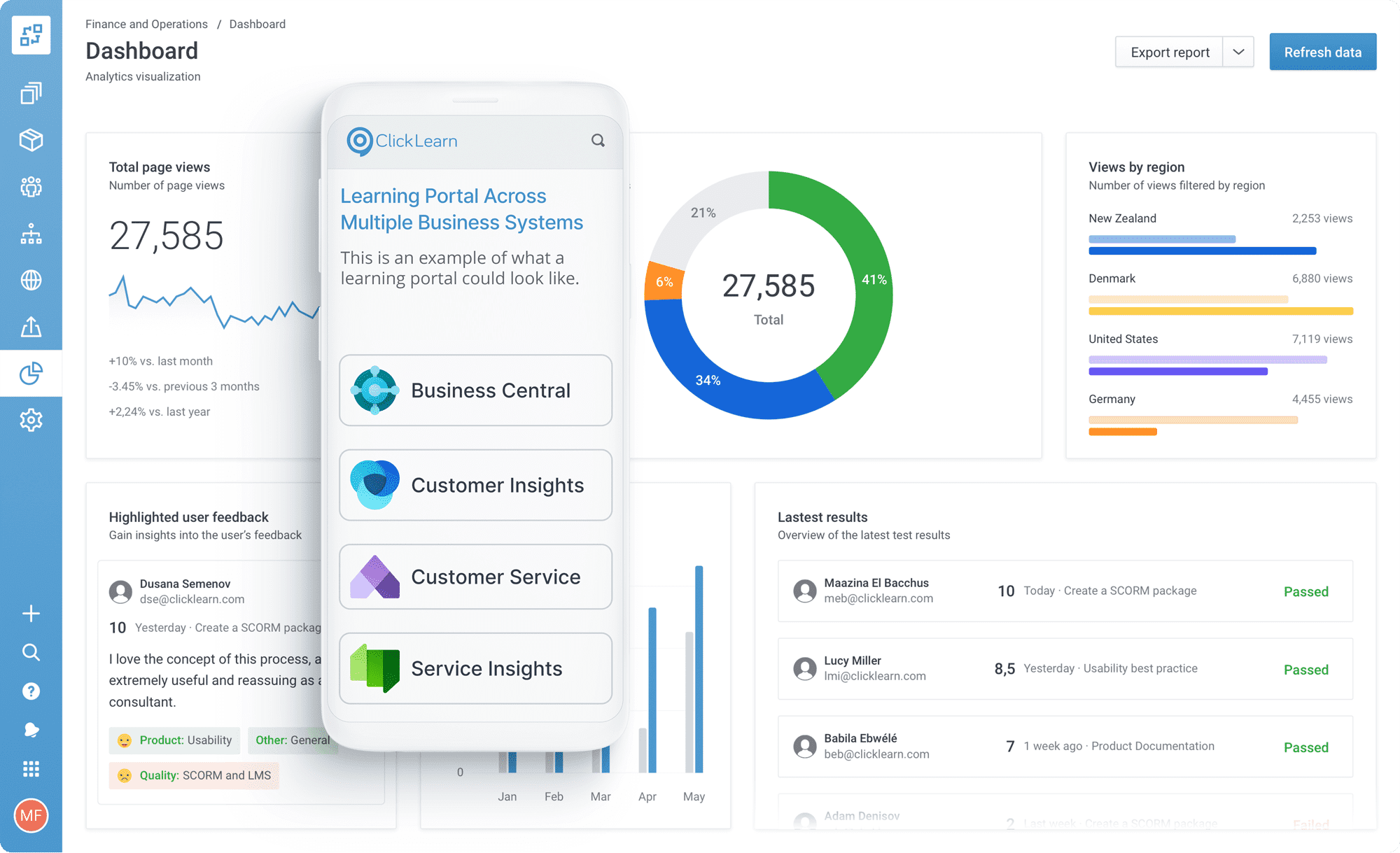 Since 2009, we've helped 800+ companies with digital adoption
Recent content from
ClickLearn
The software is awesome and we would be lost without it. It has paid for itself 10 times over. The service we receive from the people in your organization is equally awesome. Keep up the great work!
Adrian DeMartino​, Commercial Manager, Decon Technologies
ClickLearn is a Digital Adoption Platform that captures work processes in enterprise software. The platform auto-produces learning content in 7 formats and 45+ languages, creates a customizable eLearning portal, and keeps documentation current with automatic updates.
What is your
digital adoption strategy
?
Whether it is a system upgrade or major implementation, the success of any transformation depends on end-users ability to adopt changes. Take these three factors into consideration: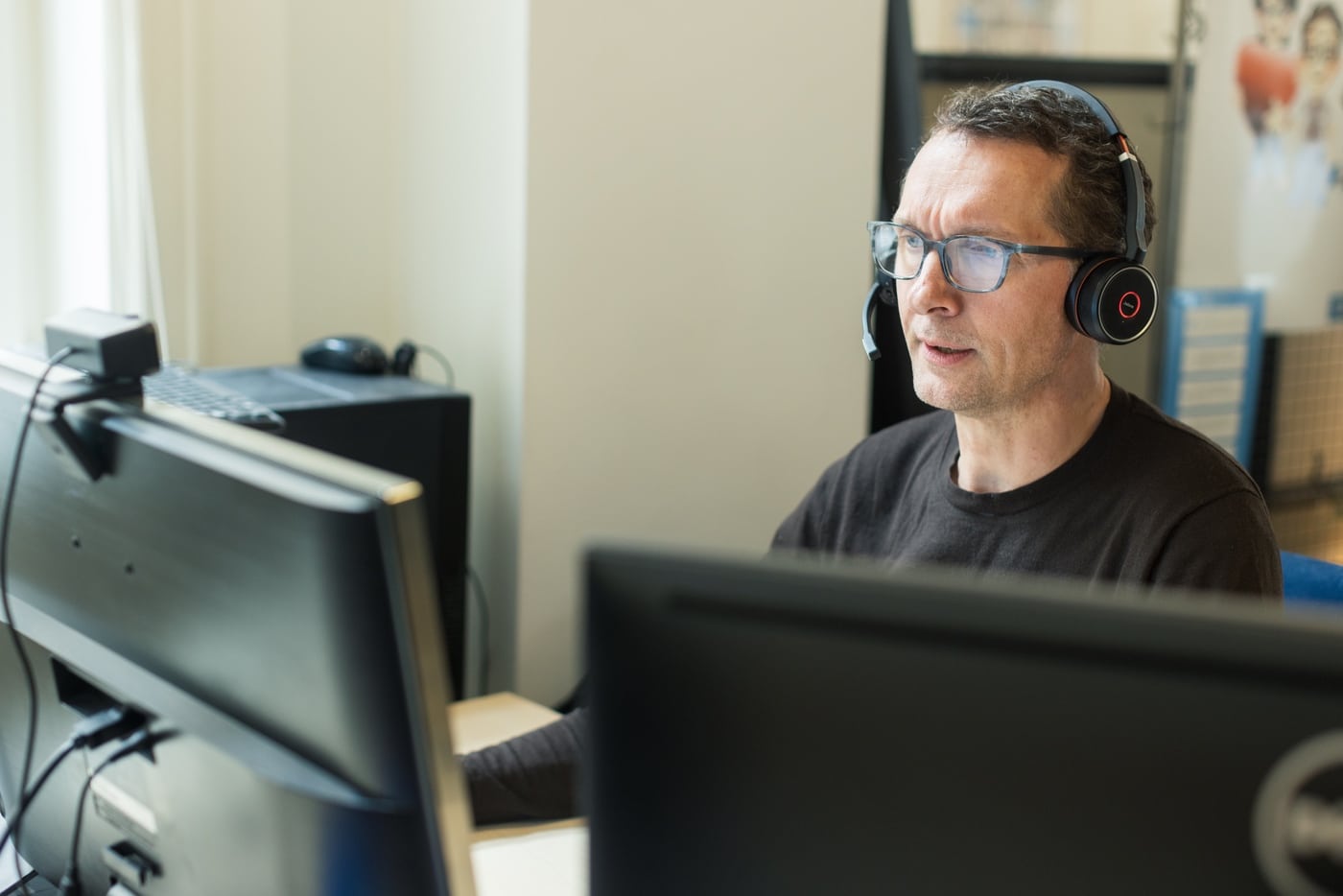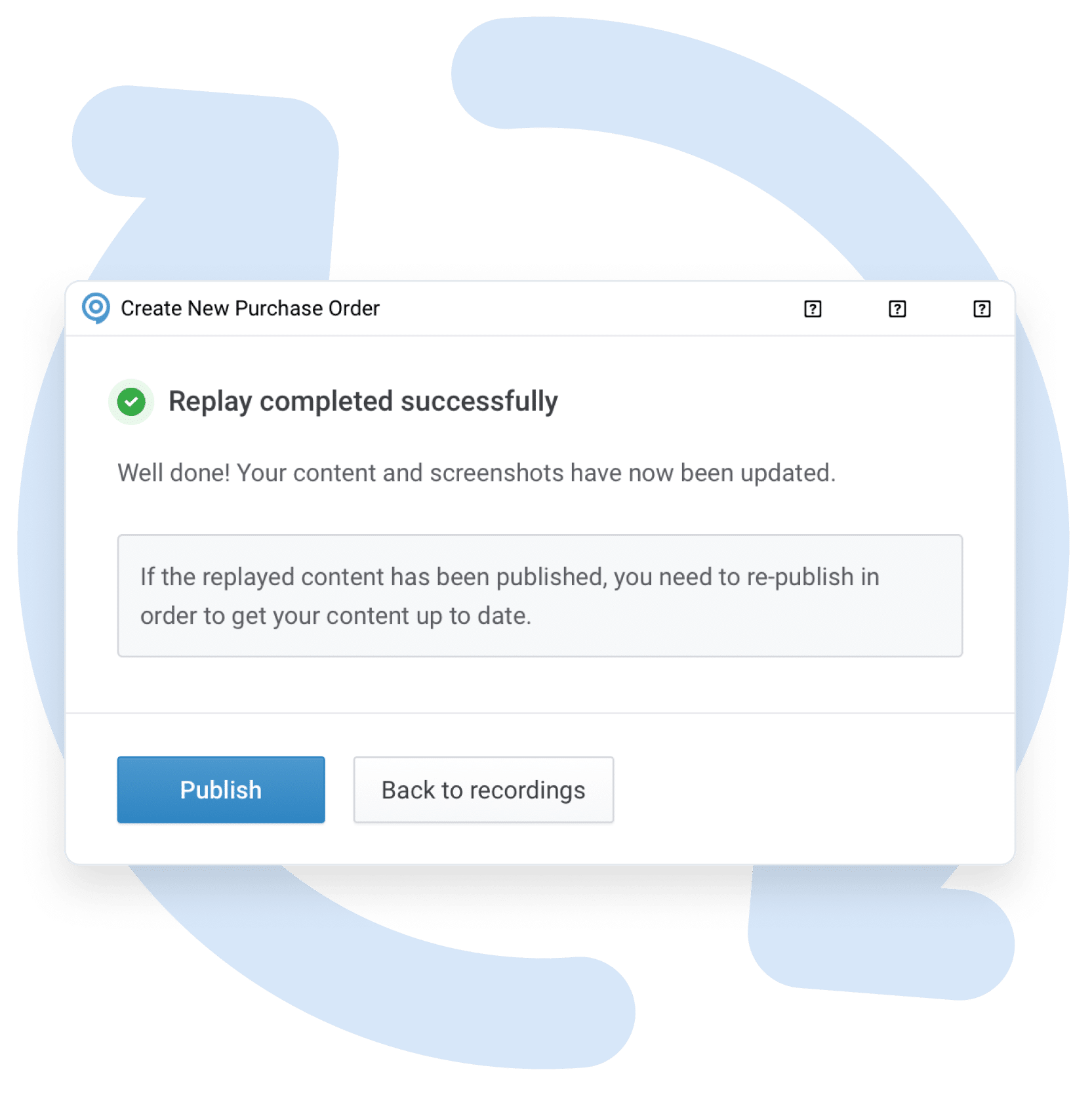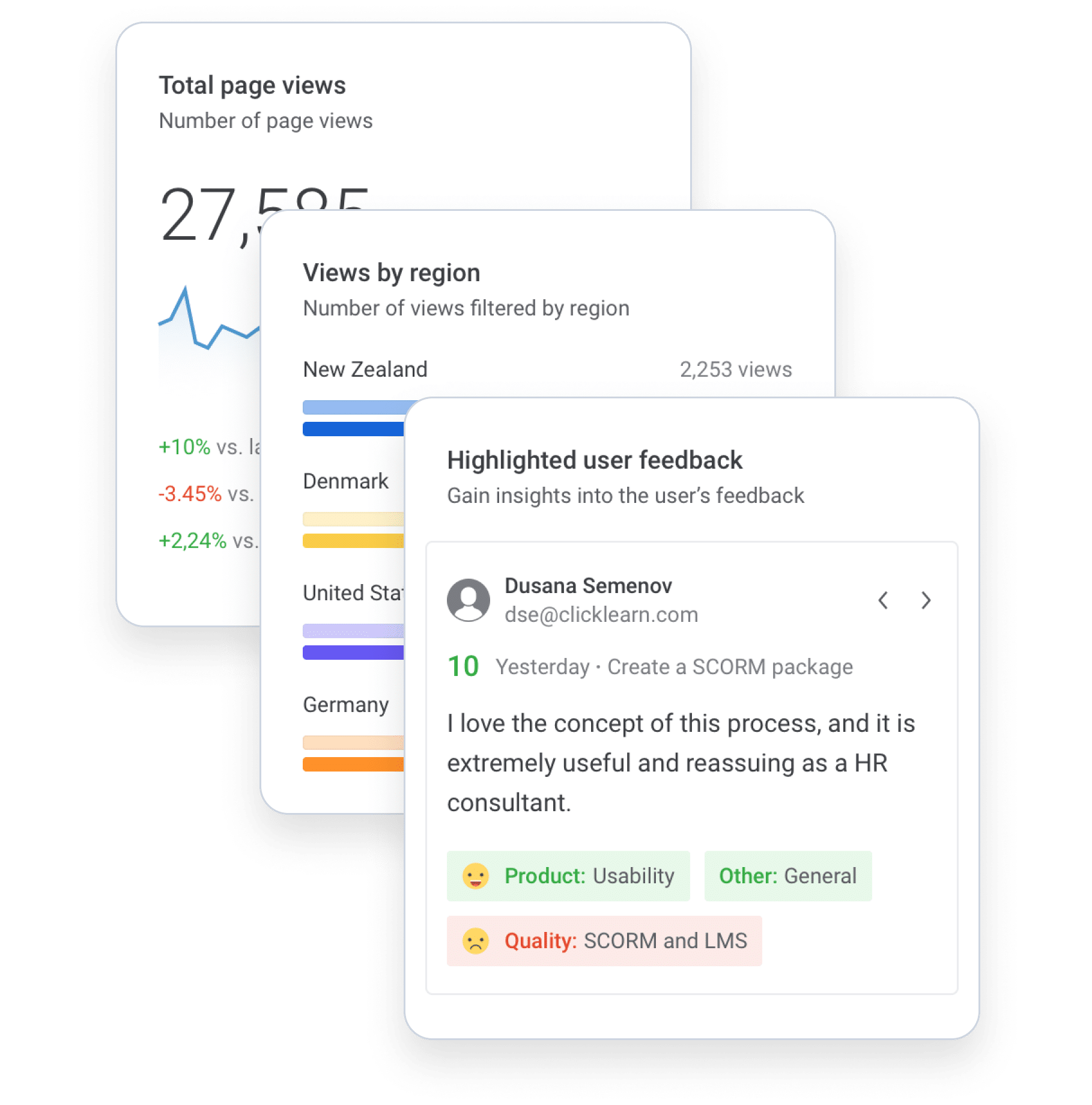 Frequently asked questions​​
ClickLearn automates the content creation process.
If you work with creating training material or documentation for business software, you can use ClickLearn to record your processes. The application automatically turns this into step-by-step instructions in Word, PDF, and Powerpoint formats, interactive videos, and a virtual assistant.
All your recordings form the basis of a learning portal that can be automatically translated into more than 45 languages
Anyone can use ClickLearn to create work instructions for training and documentation purposes.
The typical job functions are:
Management: CIO/CTO/Product Managers who drive a digital transformation project and need to manage the change and wish to digitalize the approach to training and documentation.
Development: Developers, ERP/CRM-Specialist or Solution Architects who wish to overcome the hurdle of writing documentation and focus on making implementations run smooth.
Training: Authors, Training Managers, or specialists who wish to create the best training experiences for end-users by automating the process of creating training materials, translating them, and keeping them updated.
What are the benefits of using ClickLearn?
Which softwares does ClickLearn integrate with?
ClickLearn supports most popular business systems. Our recording technology adapts to any customization and enables the recording of processes across applications.
With its Windows and Web Apps connectors, ClickLearn covers about 90% of all Windows and web-based applications. Including:
Microsoft Dynamics 365 | NAV | CRM | AX
Microsoft 365, Power Platform, and SharePoint
IFS, SAP, Oracle, SalesForce and

Acumatica a

pplications
Custom Windows Apps
Custom Web Apps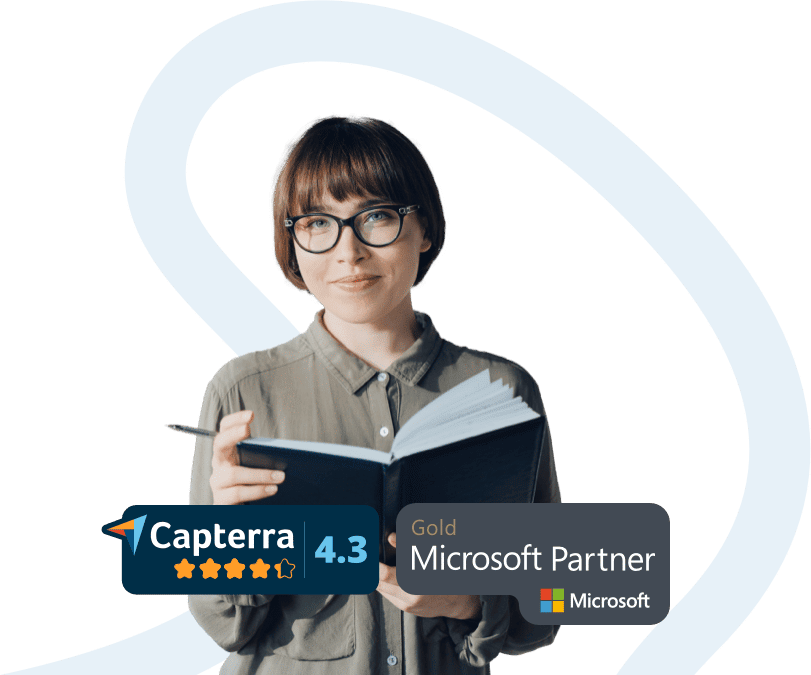 What our
customers
say about us​