The process of using ClickLearn​​​​
Click through your work processes to automatically capture and create your documentation and training material. It works cross-platform from Excel, ERPs, into web browsers – and beyond.
What would take a typical training resource an entire day now only takes us two hours. This allows us to do more, while also creating better training experiences for our users.
Kylie Kyser, CRM Product Owner, MVP at Ascensus
Automating the process of creating
training material
and
documentation
Create your documentation simply by clicking through your work processes.
The unique, cross-platform recorder technology understands your actions within the underlying business system.

When it comes to learning styles, there is no "one size fits all"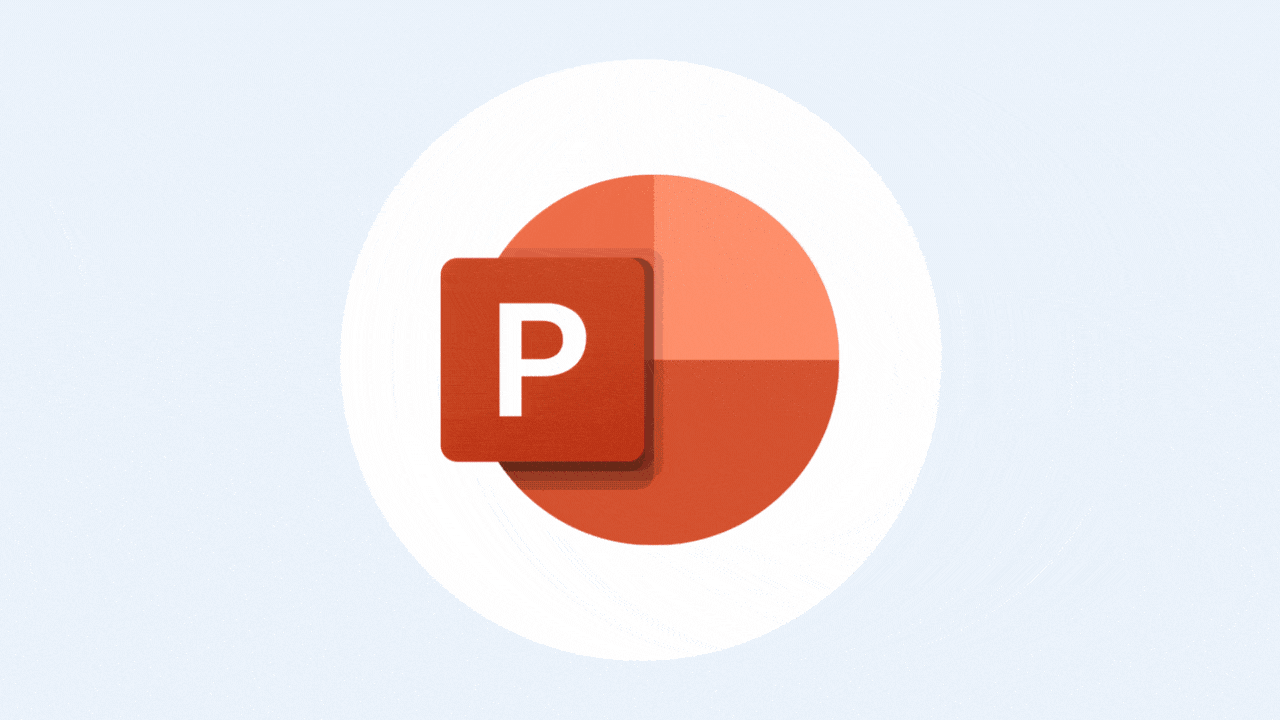 Get a single editing process for all your content.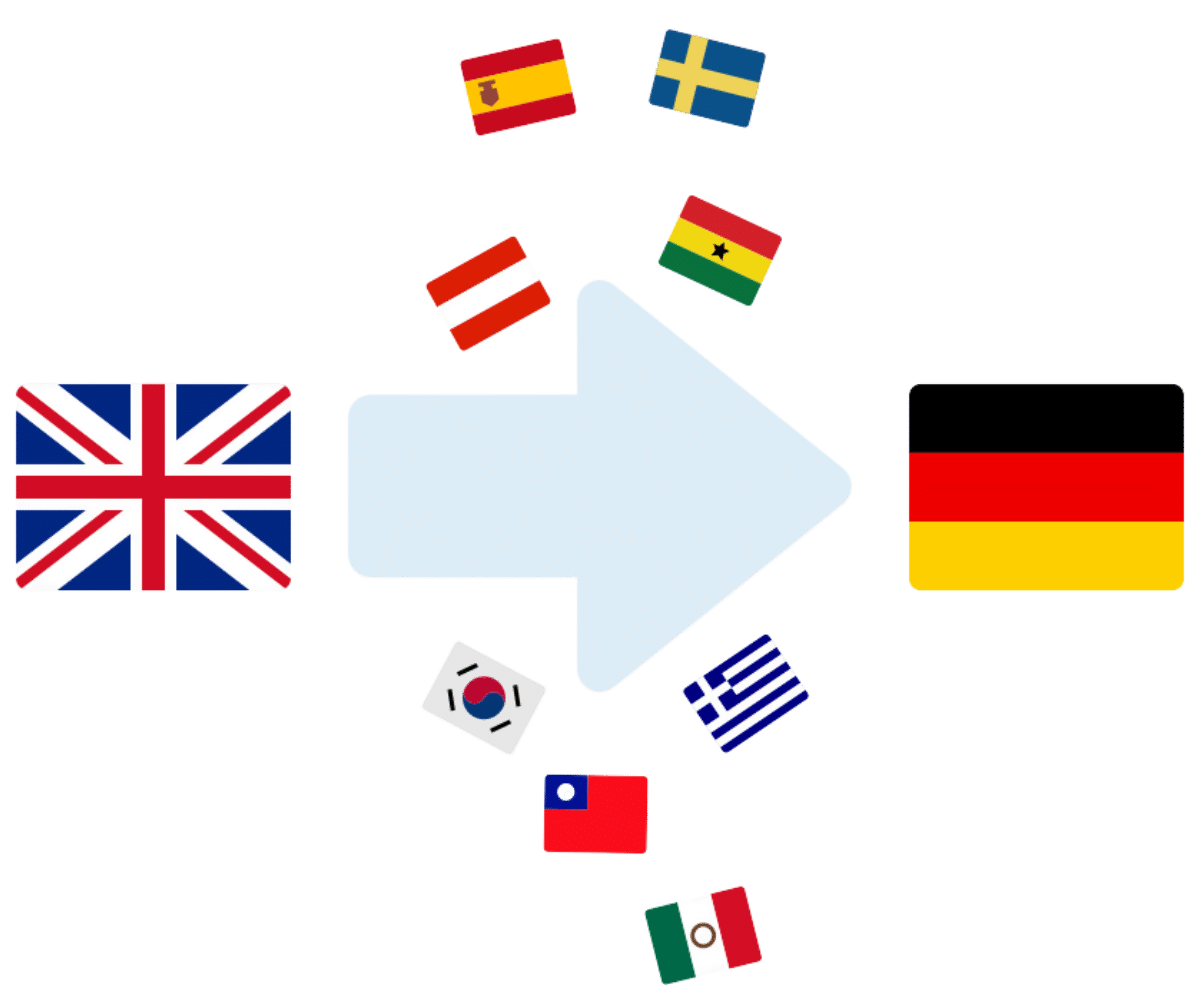 Your content is automatically added to an eLearning portal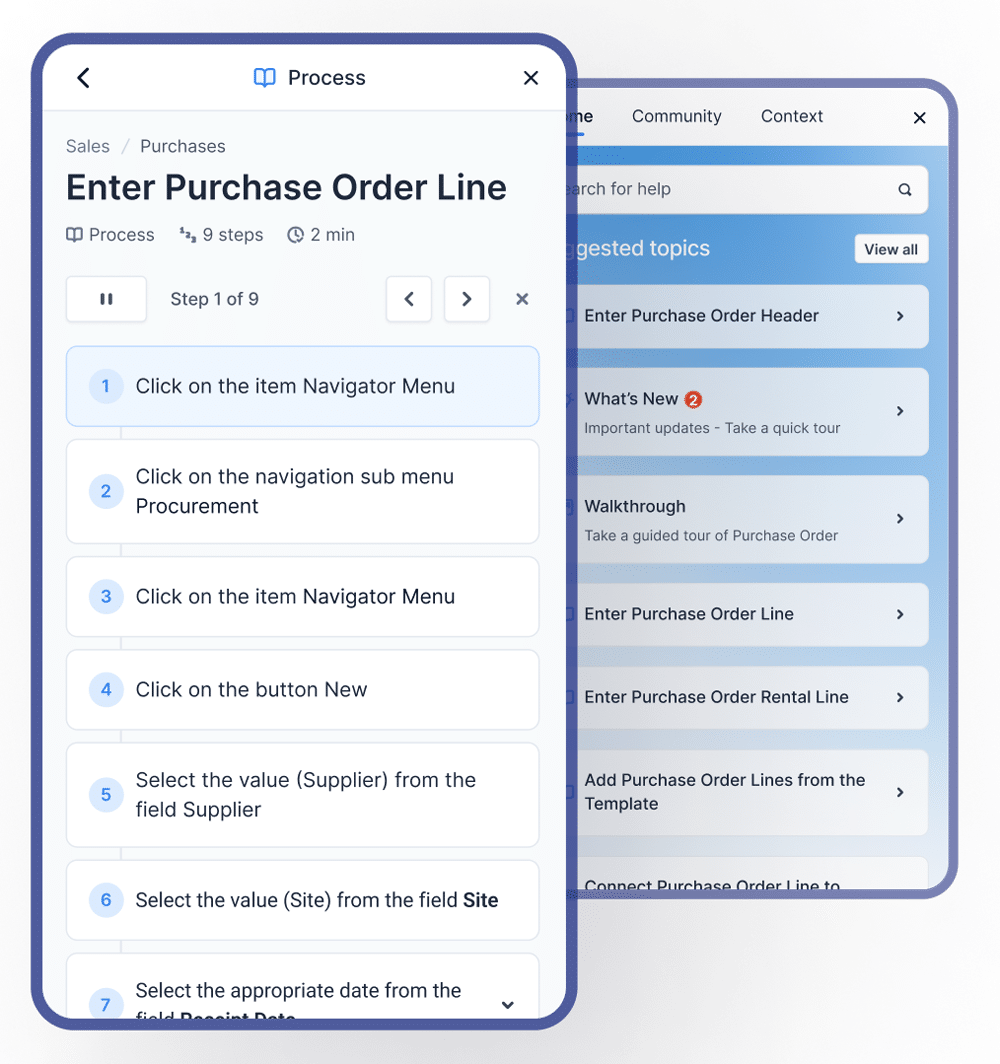 Empower your users with guidance and updated material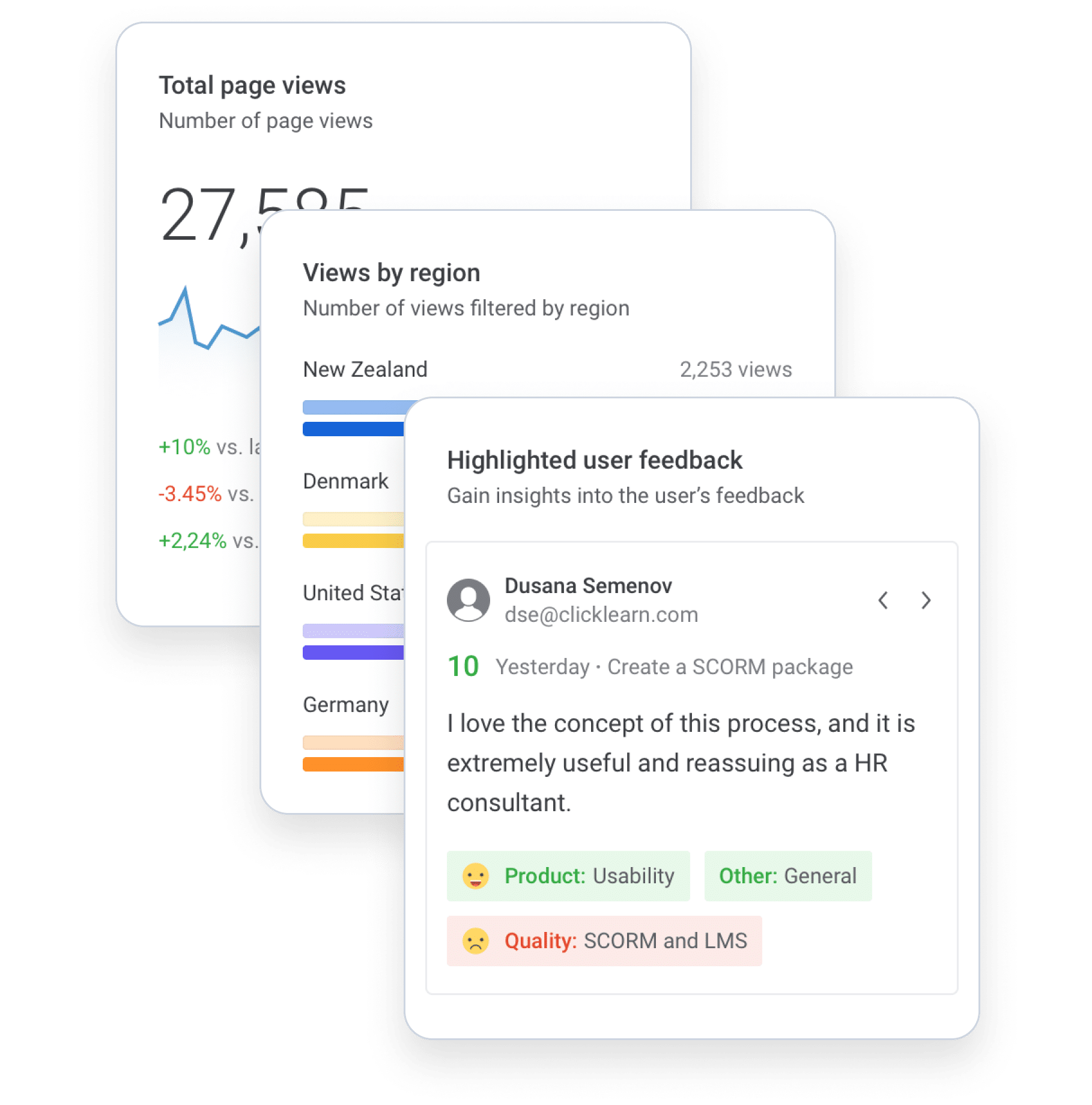 Ensures that your documentation is always up-to-date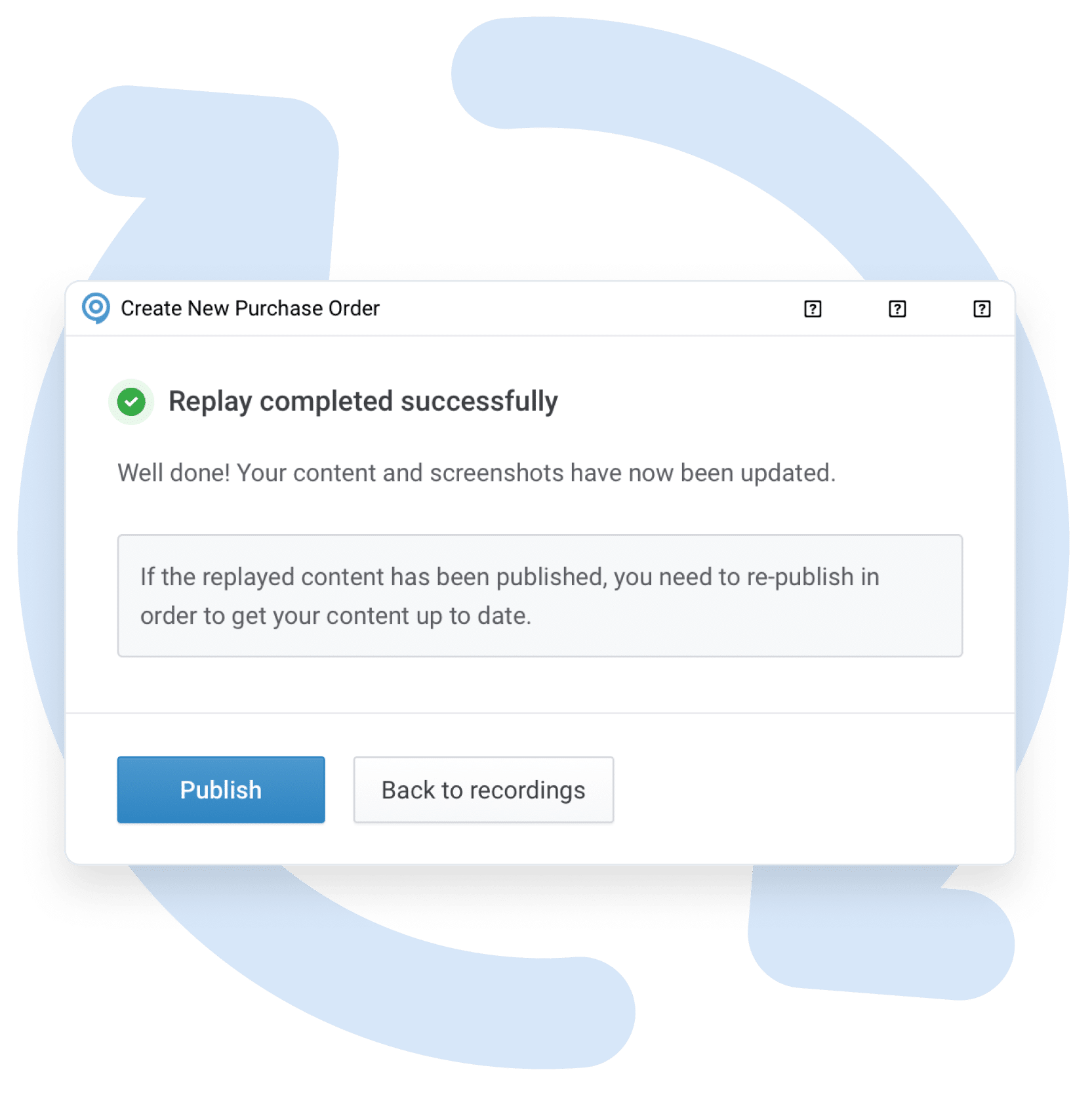 How are our customers using ClickLearn?
With approximately 20 languages and all possible time zones in our network, the ClickLearn application provides a huge advantage to our training and communication efforts.
Alex Ivkovic, Chief Information Officer, CDF