The pandemic has accelerated digital adoption across all industries so we are covering some of  the key statistics on digital adoption. Global spending is expected to reach a staggering $2.8 trillion by 2025 – more than double the amount allocated in 2020. With worldwide spending on digital transformation already expected to reach 2.4 trillion in 2024, it is noteworthy that according to Forbes, 84% of digital transformation projects fail. In fact, in the US alone, more than $30 billion is wasted on software annually.
On the plus side – if businesses do invest in digital adoption they can expect increased productivity, greater customer and employee engagement, and higher levels of profitability overall.  
We've seen two years' worth of digital transformation in two months.

Satya Nadella, CEO, Microsoft
Some key statistics on digital adoption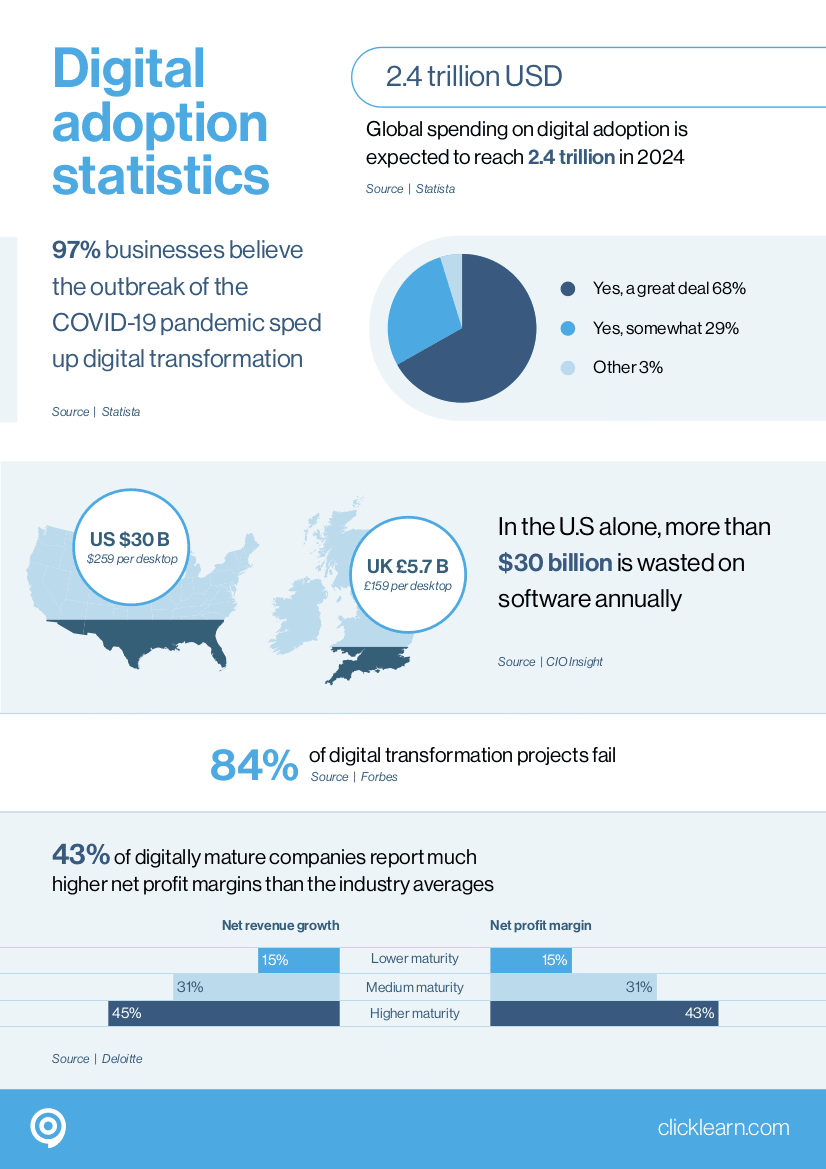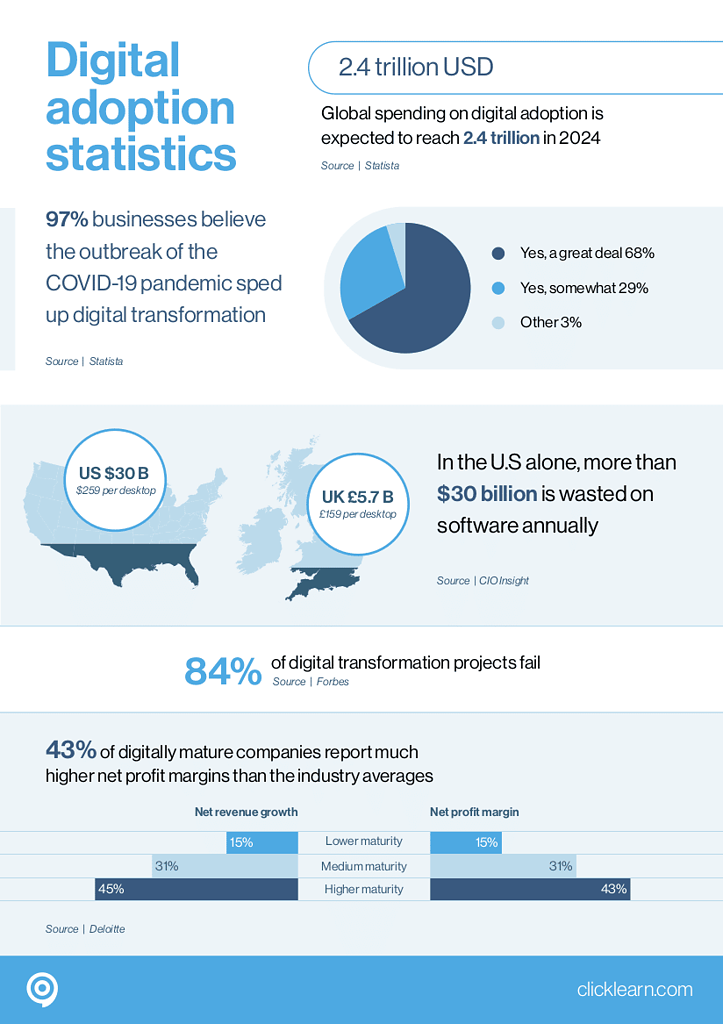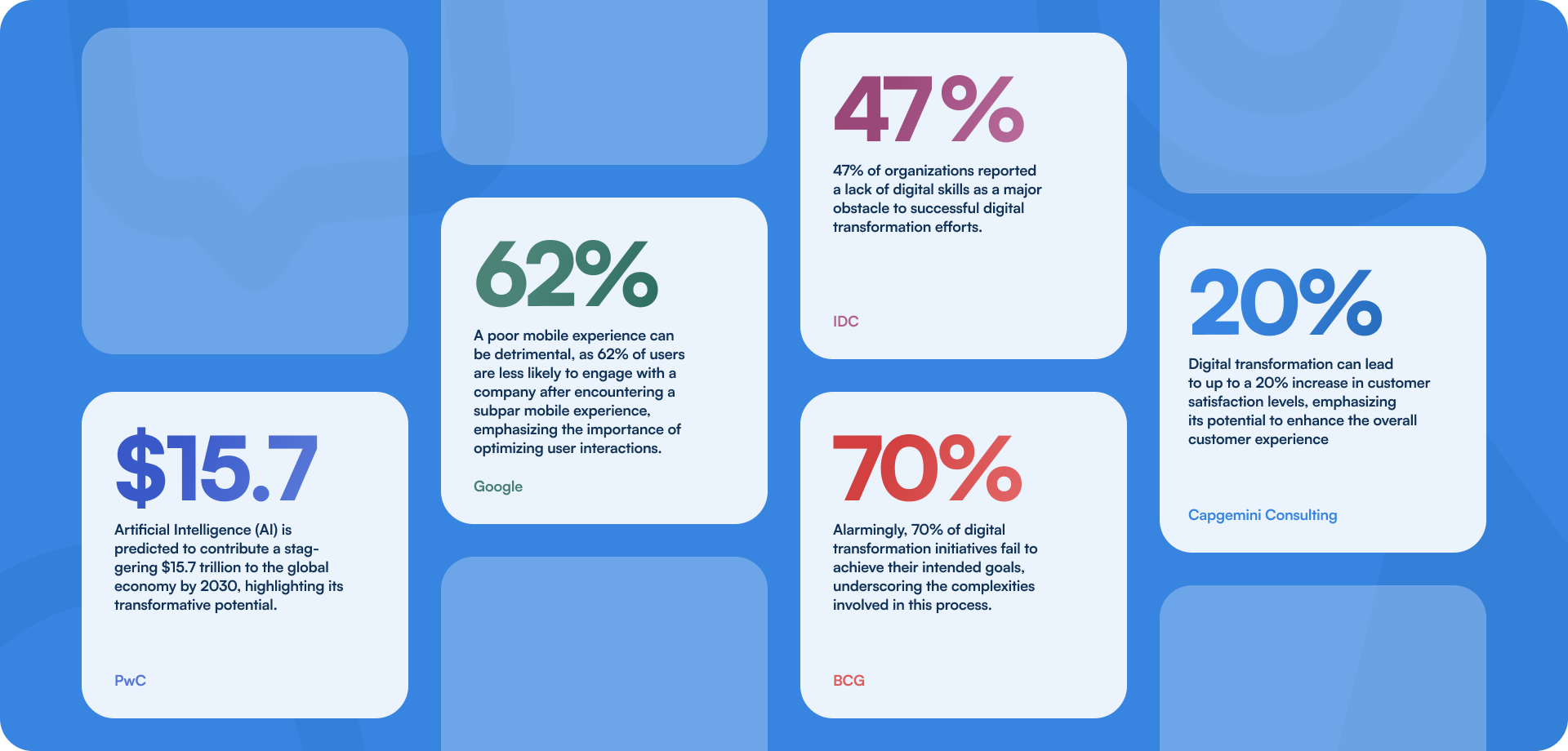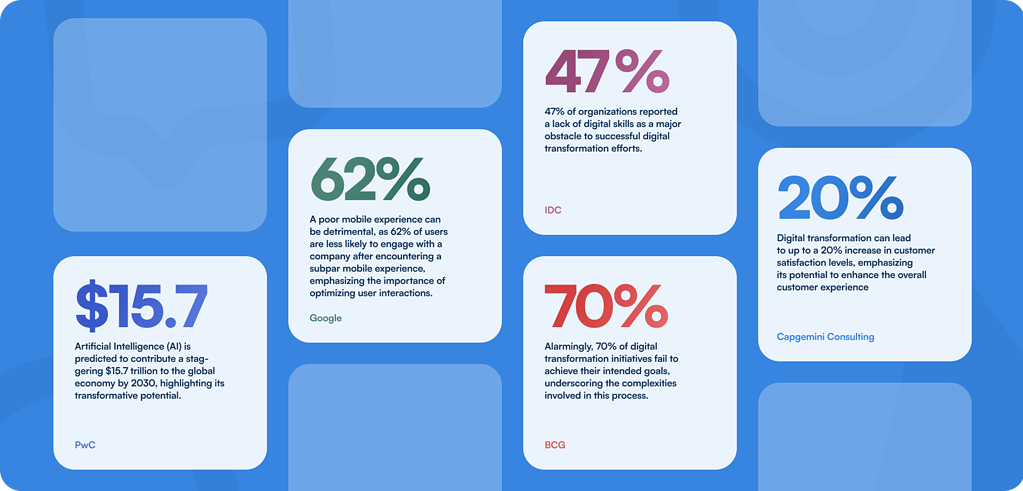 Top digital transformation and digital adoption statistics
Digital transformation has become an imperative for businesses in the digital era. From the importance of investing in digital transformation to the challenges faced, user engagement trends, and emerging technologies, the following digital transformation statistics provide valuable insights for organizations seeking to navigate the ever-evolving landscape of corporate software training.
Importance of digital transformation efforts
Digital transformation is no longer an option but a necessity for businesses striving to remain competitive and relevant:
70% of companies either have a digital transformation strategy in place or are working on one. (IDC)
A staggering 60% of business leaders believe that digital transformation will be a critical growth driver for their organization's success, underscoring its strategic importance. (PwC)
Companies that prioritize digital transformation are reported to be 26% more profitable than their peers, indicating the positive impact it can have on financial performance. (MIT Sloan Management Review)
Digital transformation can lead to up to a 20% increase in customer satisfaction levels, emphasizing its potential to enhance the overall customer experience (Capgemini Consulting).
A survey reveals that nearly 50% of business leaders consider digital transformation initiatives as a top priority for their organizations, highlighting its strategic significance. (Insight)
Companies with a well-defined digital transformation strategy are 1.6 times more likely to achieve revenue growth and generate new revenue streams. (Deloitte)
77% of organizations believe that inadequate digital skills are a key hurdle in their digital adoption efforts. (IDC)
Businesses list data literacy, profitable ecosystem play, and seamless business IT partnerships are listed as some of the key action areas for the upcoming 12 months. (Deloitte)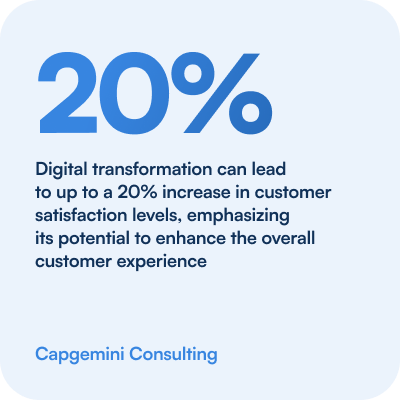 Spending on digital transformation
Investments in digital transformation continue to grow as organizations recognize the value it brings:
Worldwide spending on digital transformation is projected to reach a remarkable $2.3 trillion in 2023, reflecting a significant increase compared to previous years. (IDC)
Companies are allocating substantial resources to digital transformation projects, with average spending projected to reach $15.7 million in 2023, highlighting the magnitude of direct digital transformation investments being made. (Statista)
The largest share of global digital transformation spending and investments in 2021 was directed toward hardware, software, and services, emphasizing the comprehensive nature of a digital first business strategy. (IDC)
The global digital transformation market size is projected to reach $1,009.8 billion by 2025, indicating the scale of investments being made in digital improvements. (Grand View Research)
Software, hardware and material assets saw a slight increase in overall key digital transformation investment areas from 2021 to 2022. (Deloitte)
Digital transformation is considered one of the most considerable investments listed under costs in profit & loss statements. (Deloitte)
Challenges with digital transformation initiatives
While digital transformation offers numerous benefits, it is not without its challenges. Organizations must navigate various obstacles to achieve successful outcomes in their digital strategies as proven by the following digital transformation statistics:
Alarmingly, 70% of digital transformation initiatives fail to achieve their intended goals, underscoring the complexities involved in this process. (BCG)
The top three challenges faced during digital transformation are unfulfilled data security standards (41%), lack of change management skills (37%), and inability to implement a scalable solution (36%), highlighting the hurdles that organizations must overcome. (Deloitte)
Only 1 in 8 organizations succeed in their digital transformation, and often the reason for a failed digital transformation process is due to not being aware of all the potential challenges involved in the process. (Forbes)
47% of organizations reported a lack of digital skills as a major obstacle to successful digital transformation efforts. (IDC)
Only 16% of companies consider themselves to be digitally mature, indicating that many organizations are still in the early stages of their digital transformation journeys. (McKinsley)
Deloitte's Digital Maturity Index clearly states that although the total number of organizations putting more emphasis on digital skills and transformation is growing, the proportion of very digitally-mature companies remains small. (Deloitte)
One key challenge for around 50% of organizations revolves around securing capital for back-end software implementations as well as hardware infrastructure. (Deloitte)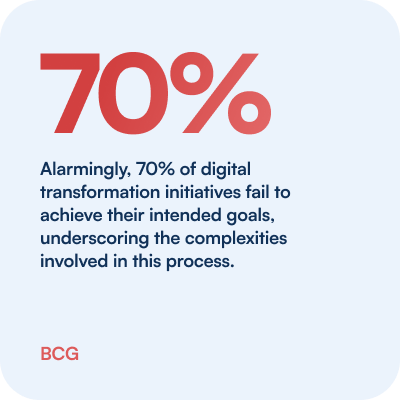 Digital adoption and user engagement
Digital adoption and user engagement are critical factors in the success of digital transformation initiatives: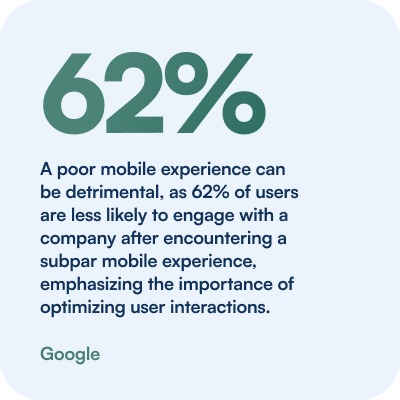 Emerging technologies in digital transformation
Emerging technologies play a vital role in shaping the digital transformation landscape:
Artificial Intelligence (AI) is predicted to contribute a staggering $15.7 trillion to the global economy by 2030, highlighting its transformative potential. (PwC)
By 2025, the number of Internet of Things (IoT) devices worldwide is expected to reach a staggering 41.6 billion, underscoring the growing ubiquity of connected technologies. (Statista)
Spending on blockchain technology is projected to reach $16 billion by 2023, with a compound annual growth rate (CAGR) of 80%, indicating its increasing adoption and potential impact. (IDC)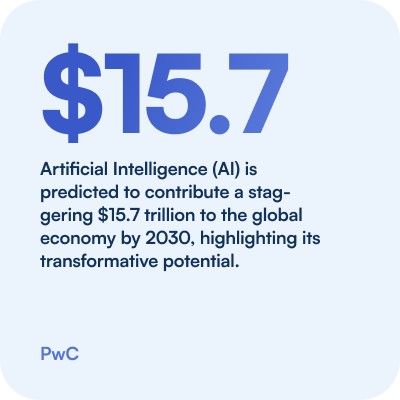 Get the most out of your technology adoption
Taking care of everything from documentation, onboarding, localization, and beyond, organizations worldwide trust ClickLearn to bring new technologies to the end users in a digestible way. Avoid technological disruption and increase operational efficiency with the right digital adoption solution.