ClickLearn Attain is your key to fast, accurate, up-to-date content in your corporate style
Whether you are recording new business processes, editing existing learning units, replaying on an updated set of instructions, or even tailoring the fine details of your output, everything you see in ClickLearn is carefully designed to deliver a flawless and lightning-fast experience. When you reengage with the application – even months after using it – ClickLearn guides you quickly back to your previous speed.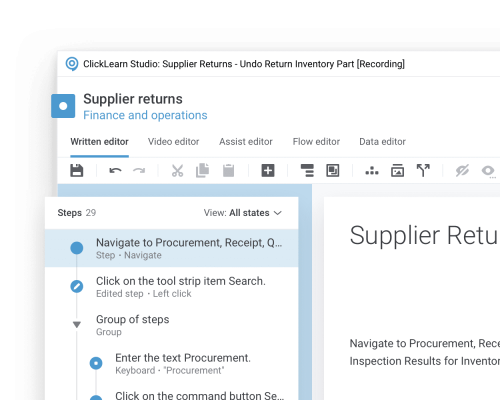 Quality is truly what matters to our more than 8100 authors. ClickLearn Attain delivers a whole new option of visuals for all the materials generated with your recordings.  The publishing settings inside ClickLearn Attain let you take full control of every detail of your produced material while maintaining a clear overview in an easy-to-use interface.
Every component in your learning portal is trackable, and ClickLearn Analytics™ delivers valuable insights on the usage of your learning portal, virtual assistants, and videos.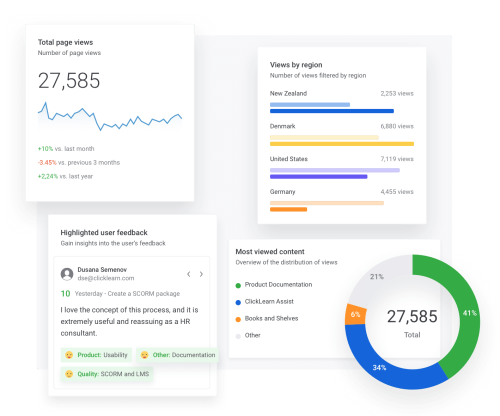 Designed for a modern workplace, ClickLearn Attain delivers a project-oriented and collaborative approach to finishing your learning projects. Whether you are building a 30 language learning portal or just onboarding a handful of users in a small system, ClickLearn Attain delivers the ideal environment to manage, delegate, and complete the tasks.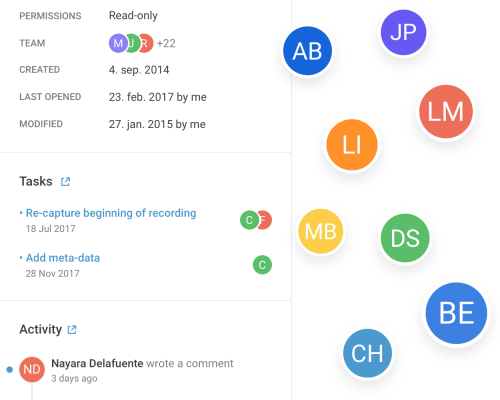 ClickLearn Attain introduces an innovative approach to increasing your skill set by providing direct access to several means of guidance, training, and support for users at all levels. The entire ClickLearn services offering, whether inside the application, on our learning platform, or through a phone call with our brilliant team of supporters are tailored to move you forward as fast as possible.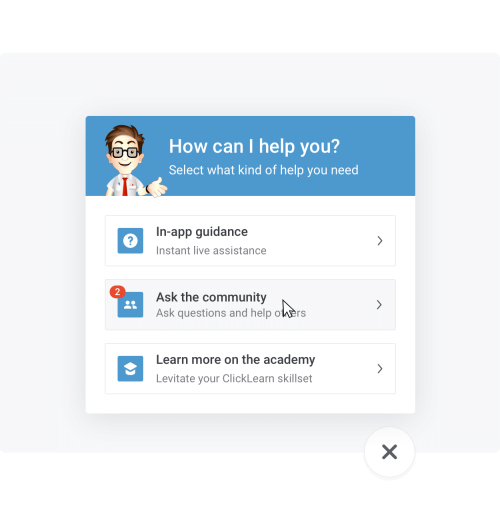 Deploying a full learning portal, with built-in-tracking, full search capabilities, videos, written instructions, virtual assistants, targeted audiences, and security across all platforms is not a trivial task. In ClickLearn Attain all of this comes with the click of a button.