Dian Taylor
on
the impact of AI on digital adoption
If you have a good digital adoption strategy, you're going to have so much better and more efficient workflows, right. People are going to be more efficient. So the productivity is going to be so much better, which then is like a domino effect almost, right?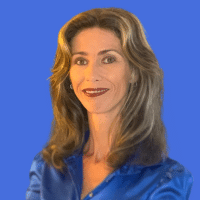 Dian Taylor, 4X Microsoft MVP, Director at RSM US LLP | LinkedIn Learning Author
Are you looking to get ahead in the digital adoption game? Then you don't want to miss out on this episode of Digital Adoption Talks. We're revealing news on developments in Microsoft Copilot and ClickLearn's integration with OpenAI.
We're talking about the forefront of how AI is helping with digital adoption, from providing personalized onboarding experiences to bringing relevant content directly to the right users at the right time. 
You'll hear about the need for technology for improving customer experiences. This podcast delves into the importance of staying up to date on new technologies and understanding how to apply them to solve customer problems. 
We explore how AI-based tools can help with digital adoption and the need to design onboarding experiences that are tailored to the user. We also discuss the value of having conversations about digital adoption with clients early on in the project and ways to extend user adoption across multiple applications and workflows. 
Listen
and
watch
to the podcast on YouTube
[00:00:00] Dian Taylor, 4-time Microsoft MVP talks AI in Corporate Learning
Rick McCutcheon: Hello, everybody. My name's Rick McCutcheon. I'm a Dynamics Business Application MVP, and I want to thank you for tuning into digital adoption talks today.
There are over 300,000 business professionals with digital adoption in their job titles on LinkedIn on this show, along with my co-host Joachim Schumacher, CEOof ClickLearn. We are going to talk to some of the leading digital adoption experts in the Microsoft ecosystem, and we do have one today.
This week we're thrilled to be talking to Dynamics Business Applications MVP, and content creator extraordinaire Dian Taylor. Dian, introduce yourself. Tell us who you are and what you do.
Dian Taylor: Sure. First of all, Rick, thank you so much for having me today. I really appreciate that. Yeah, so my name is Dian Taylor.
[00:01:00] 4X Microsoft MVP and LinkedIn Learning Author
I am also a Business Applications MVP for Dynamics 365 Customer Engagement. And I have been working with the applications since version 4.0. So it's about 12, 13 years or so. Time flies when you're having fun. And I actually work for RSM as Director in presales, which means I get show all the good stuff right to the to the prospects and to the customers.
Yeah, it's been fun.
Rick McCutcheon: Okay. Dian I've talked to you before about this, but tell us about your journey from, I'll let you tell people what you did for a living all the way through to MVP.
Dian Taylor: Yeah, so I do not have an IT background whatsoever. I actually lived in the Netherlands first, as most people probably know by now because I keep saying it.
[00:02:00] From Haircuts to High-Tech
And I was a hairdresser and then I worked at a clothing store. So then I moved to the US, and started working in the mail room. Did that for a couple of years, then had a job in HR. I've really been dabbling everywhere. And then I got a job also in HR, but this was with a VAR, so this was a reseller.
And I was able to have, after a couple years, a conversation with leadership, saying that I wanted to do something in IT versus stepping out of HR. And they came back to me and said we want to sell this thing called Dynamics CRM. Are you interested?
So at that, point in time I had no clue what that was, but I was very excited about it. So that's how my journey got started.
Yeah, it's crazy, right? But it also tells you that anybody can make that switch, right? Anybody that does not have that background in IT can get educated and work hard and basically get a career just like I did.
[00:03:00] Mentoring from Rachel Profitt at RSM
Rick McCutcheon: From that point to become an MVP. That's a stretch. Congratulations on being able to do that and talk a little bit about how you started to create content and about the content that you create today.
Dian Taylor: Yeah, so I remember like going to my first Microsoft, it was the Microsoft partner conference.
That was in LA in 2011, I believe. And there were obviously some MVPs presenting there. And it was just amazing to interact with those people, and I was blown away by their knowledge. Being able to also work with Rachel Profitt, who at the time was an MVP as well, and working at RSM, she mentored me and helped me get on the way, so to speak.
[00:04:00] Over 150 articles published on D365goddess.com
So I think I published a little over 150 articles right now on my website, which is D365goddess.com. And I really try to focus on the new stuff, right? What's coming out, what's part of the release wave, and what is in preview today? Those types of things because it's really, for me, it's what would I want to know. I would want to know about stuff that's coming out. So that's why I've been focusing on that. And then I think it's also important that only some people want to read an article, right?
I always try to put a video with the article as well, so that people that prefer to view the content versus read it also have the ability to do that as well.
Rick McCutcheon: Okay. Joachim, would you like to ask Dian, anything?
[00:05:00] Developments in Microsoft with CoPilot
Joachim Schiermacher: Yeah, absolutely. So one thing, I don't think just anyone can become an MVP, to be honest.You're saying that everyone can take your career choice. I don't think that's possible but I think that is for the elite few, and you're obviously one of them.
I'm really curious about when you are delivering the content, on your side, and you are, you're obviously tracking everything that's happening inside D365.
What do you think of the great new things that are coming now? What would you emphasize if you had one choice of all the new features that are coming out?
Dian Taylor: I am so excited about what Microsoft is doing with Copilot. I know probably everybody thinks was thinking this is going to be my answer, and unfortunately, yes, it is.
Yesterday Microsoft actually announced Copilot for Field Service which is not available just yet, but it's coming out. So we can experiment with that and play around with that. So I'm super excited about that. Also, if you look at Copilot in Sales and some of the additional things that they're planning, I just had a meeting with one of the PMs to discuss some of those things that they're working on.
[00:06:00] AI will help with adoption
Unfortunately, it's on their NDA, so I can't really go into detail. But yeah, really bringing AI into the equation I think is just so exciting and is really going to help also with the adoption of the platform which is what we're talking about today as well. 
Joachim Schiermacher: Yeah, it's like seeing the way that they got on scene with the entire idea around the internet browser,
right?
It's really happening very fast and very accelerated, right?
Dian Taylor: So I'm. And the nice thing, I feel like it's not just one application, right? It's not just in your CRM system, it's also in Microsoft Office those types of things. So it's crazy what they're doing right now.
Joachim Schiermacher: I think it's expensive though, right?
Dian Taylor: I think I read it was like $30 per user, per month. Microsoft 365, I believe. So something like that. But if you're looking at, for example, Sales Copilot, you have that integration with Outlook.
[00:07:00] The Microsoft AI space and integration of OpenAI into ClickLearn
Yeah. And with Teams and then, which is currently GA and then later on we're going to get sales Copilot inside of Dynamics. I know that is part of the license if you, I believe if you have Enterprise or if you have Premium currently. So for people that already have that, they can really start to, to take advantage of that today.
Joachim Schiermacher: Yeah. So I think there's some really exciting things happening as well in the in the Microsoft AI space. Really interesting. And we are working a lot on the Azure part of it. So on the open AI right now, we are integrating that completely into our product. It's really interesting to see how many models are out there.
The capabilities that you can provide virtually out of the box and put into your own solutions.
Rick McCutcheon: So when we start to look at all these new tools and we're let's bring it back to digital adoption, which it really is. So Dian, you are talking to customers a lot about, at a point where they're either getting started or they're adding new functionality. So let's talk about where digital adoption comes into that conversation.
[00:08:00] Where digital adoption comes into the AI conversation
Dian Taylor: Yeah I think it's a very important piece, right? When you're actually implementing a system, it doesn't matter what type of system that you're implementing. I think it's super important and I think we really, especially at RSM also, we really try to help these organizations by creating these effective onboarding strategies.
And I think. You also need to think about not just the onboarding strategy, but what about after, right? Because if we're just talking about Microsoft and Salesforce and like all of these other tools that are out there today it's. It's constantly improving and evolving, right? So you also I feel need to continue on after you've implemented a system and after you've onboarded your employees.
[00:09:00] Digital Adoption strategy vital for efficiency and productivity
And I think it's so important as well because it really. Affects your ROI, right? If you have a good digital adoption strategy, you're going to have so much better and more efficient workflows, right? People are going to be more efficient. So the productivity is going to be so much better, which then it's like a domino effect almost, right?
So people are getting more productive, which means you're reducing costs, all that kind of stuff. So I definitely think it's. It's one of the main things that kind of makes or breaks a whole software implementation, so to speak.
[00:09:30] Will AI help users… or not?
Rick McCutcheon: Okay. Joachim is AI going to help the user with digital adoption or is it going to give them another level of complexity?
Joachim Schiermacher: It's going to help them. So the straight out answer is that the level of complexity we've been working on, maybe 20 different prototypes, and how do we integrate our own content, which is our entire digital adoption content into an AI and get reasonable responses from that.
[00:10:00] Results with AI are out of this world
So it basically means that any new employee can ask any question. In a chat, a completely secure ChatGPT session. Things are not going back. On the ChatGPT network, Coca-Cola and Pepsi are mixing the things together. Everything is happening completely isolated and responses we are getting are out of this world.
We recently, we took out, we have an entire learning platform with everything that you can do inside our product, which is basically described in processes.
We dumped that into an open AI service. Alongside that, we took our entire universe content, which is like. 1800 pages of content. Normally it's served at a cost level, but we simply dumped the inside text into the ai and we started asking questions about the software.
[00:11:00] AI delivering a world-class onboarding experience
And I have to be honest with you there's pretty much nothing that this service does not know about our software. And if I ask any, anyone in my organization, there's nowhere where we have that level of knowledge around the product. So what's going to that, how's that going to help in your adoption? Imagine you're a new employee inside an organization.
You need to know the processes, and you don't know the business either. So you're coming in, you're coming into a completely new setup. You need to understand everything and every question you ask into a chat session now tells you both about the processes, but it combines information about the business and how we do business inside our world.
It's delivering a world-class onboarding experience.
[00:11:30] AI can take in information from multiple sources
Rick McCutcheon: And it can deliver content from your library or from Dian's library, whatever's going to help that user.
Joachim Schiermacher: Multiple sources mixed together. We can take in vendor content, we can take in our the content that the customer produces, but we can also take in let's say you have complex documents behind the scenes that are either dedicated to what a specific function inside the company.
[00:12:00] AI integrations deliver context and user-specific instructions
Sales information, it could be information about delivery. We'll post that in and depending on your role inside the business system, we'll make sure that it's only the relevant content that goes to you. And every time we serve something around a specific instruction, if you're asking something, even remotely resembles an instruction inside our system, we'll pop up that instruction.
You can take it directly into your system and start working with it.
Rick McCutcheon: Excellent. So it's a. So Dian, is this a game changer when we talk to customers about technology? Because I think, do the customers have the vision and also do they have the data that they need? Because of poor digital adoption in the past, to really get these tools to work?
[00:13:00] AI integrations a game changer for digital adoption and customer experience
Dian Taylor: Yeah, that is an excellent question, Rick. But I also wanted to address it because Joachim was talking about the internal employees accessing AI and accessing all those documents.
I also want to emphasize a little bit of the customer experience, right? So for example, think about Power Virtual Agent that you can now just point to documents that you might have, or you might have a website that you could just point it to.
So the experience also from that customer perspective becomes a lot better as well, right? Because you can now use those tools to better help your customers. And again, that kind of reflects back internally as well. Because if the chatbot is taking care of that by using those tools like ChatGPT, et cetera, there's going to be less stress on them as well.
[00:14:00] Game changer for Partners
There are probably some companies that are not there yet, right? That kind of need to get their stuff in order. I almost want to say first, and we see that a lot also, even if we're not even talking about all of this type of functionality, even with a simple CRM implementation.
If you have companies that have just been working on spreadsheets and have not really any documented processes, that's something that I would tell 'em to focus on first, right? Because you want to make sure that you walk before you run.
Rick McCutcheon: So I think that's a game changer again, for partners, yeah. We're going to be, look, we're not going to be just saying, okay, what functionality do you need, Mr. and Mrs. Customer? It's going to be like, let's look at what you're doing now and let's see how we can improve it by using these technologies.
Dian Taylor: Yeah, 100% agreed. I think you never should ask the customer too much about the software.
[00:15:00] Partners need to understand needs to create the digital journey
It's more about understanding their business, understanding what they want to accomplish as a business, right? They're not familiar with the software. So I remember when I was implementing, like I said earlier, I'm now mostly on the pre-sales side, but when I was doing implementations, a lot of times I had customers that said, I want you to build this and build this, and it needs to do this.
And I don't think that's a good way to do it. To just blindly follow what your customer is saying. I would always try to go behind the reason, why do you want to do this? What's the end goal of that? And I think that's, like you said, Rick, where the partners step in, really understanding it and then translating that in that digital journey that the company can take.
Rick McCutcheon: Joachim, would you like to add anything?
Joachim Schiermacher: Yeah, I think that it's really fundamental for if you do anything that's with customer-driven innovation it's so important that you get beneath the house, which is always what people are instructing you to do.
[00:16:00] Partners focus on the 'Why's'
If someone has a piece of software they're telling you, that goes for our software as well, saying that button needs to go green. You always need to understand why it needs to go green and typically the underlying pain that they're trying to solve by making the bottom green can be solved much more elegantly in a much better way.
If you are mindlessly taking in the input of the client and saying, I need to implement exactly what they're saying you, you probably missed the entire idea around customer driven innovation. You need to ask the why's. The 'what you want to achieves' not so much because you have a much better understanding from a consultant or a vendor perspective on your own software from what actually what do we actually need to do to serve that?
How can we serve that better for every client, not just for the guy who wants the green button.
[00:17:00] Focus on the problems to create value
Rick McCutcheon: So Dion, are you seeing the conversation change with customers away from 'We're having a CRM conversation' to 'We're having an ERP conversation.' We're having a modern workplace conversation to a conversation that here's my business, and these are all business application apps that everybody's going
to use.
Dian Taylor: Absolutely. It's so funny you said that because those were really the conversations that we used to have, right? 10 years ago. It was all very much all in his own little buckets of the different, okay, we're talking about this system and we're talking about that system. I've always tried to stay away from that and focus on also what Joachim was saying.
Talk about the issues that you're facing. It's the same thing when I'm doing demos. I don't like to do overview demos because I don't think they have any value whatsoever. Tell me what your problem is that you're trying to solve today. And then let me show you how I can, or you can utilize the software to actually remove some of those pain points.
[00:18:00] Understand the bigger picture for ERP solutions
If you are a good partner, that's also how you're going to lead your conversations. It's not oh, let's just talk ERP and let's just talk sales or field service and that type of stuff. And especially because a lot of it is already interacting with each other anyways, right?
If we're talking about field service or sales, a lot of the product sets should live in your ERP and that just flows back and forth between some of those components. So it's, I think, very important to understand the whole picture and not just the sales part of it, or the CRM part of it, and then cut it off over there.
Rick McCutcheon: If we look at it from an application perspective I was talking to a client last year that had this grander vision of what they wanted to do with CRM. It would've taken quite an effort. And the comment was that you can do most of that in Teams today, right? They were trying to state it.
[00:19:00] Smart partners will use the tools in their own business
They hadn't really dug into Teams yet. So I think this is where the smart partners are going to really elevate themselves about the crowd. The ones that can absorb these technologies, understand and probably use them internally in their own business.
Dian Taylor: Absolutely. And like you said, also translate that to the customer.
I had this one demo that I did where they wanted to go through an approval process for a quote, and you can build that out. That probably just as well as I do, yes, I can build that out in Dynamics, but, why wouldn't we use Teams for that? And then tie that data back in Dynamics so I can still read it.
So those are really good examples.
But like you said, you want to make sure that you work with a partner that knows all of that technology, right? And is not pigeonholing into, 'oh, we're just doing sales.' Because that's when you're going to run into scenarios like that where people don't give you those solutions.
[00:20:00] Partners are selling a solution, not a specific package
Rick McCutcheon: So I think our partners need to start looking at their businesses differently over the next decade to say, what services am I going to provide for customers? Am I going to be the plumber that makes everything pull together and make the water flow through the business? Or am I going to be actually the designer of that system and the trainer of that system and be working with my clients on an ongoing basis to add these new technologies as they come into play?
Dian Taylor: Absolutely. And we also at RSM, we also say look, we don't want to sell these packages of software, right? We want to sell the solution. We want to bring you a solution. So that like you said, everything works well together. But for that, obviously you need to have those conversations with your prospects and your clients to fully understand the whole goal of a digital adoption platform, et cetera.
[00:21:00] Partners need to go beyond the implementation
Joachim Schiermacher: I think when I look at this, I'd really like to see more partners extend their proposition beyond the implementation, right? And take the entire value chain into the customer side and say, look I'm going to actually get my payment depending on, on.
Not just utilization, but what are the benefits you're getting? And that includes having every user adopted in there. I know that RSM is working that way some but I see a very few there, there are few amounts of partners or very few partners that actually go in that direction. Most of them stop at the door, they deliver that service and say, thank you so much. Been a pleasure. And here's your documentation. Now it's your solution, right? We turned over the keys to the house.
There might be some maintenance on this, right?
And you come through the door and it's like pouring in with rain and the walls are falling apart. There's really no one there that takes that responsibility and brings that into the client side.
[00:22:00] Partners need to take on responsibility for all applications
I think that the clients, they're going to slowly start to expect that if they're rolling out 178 applications inside their space, they're going to need partners that can actually take that responsibility. They just don't have the bandwidth to do the rest.
Dian Taylor: Absolutely. And also taking on that advisor role I feel as well.
Really being that, and it's also what RSMs motto is, right? Being that trusted advisor to your customers and like you said, being there if they need us, not necessarily constantly having to hold their hands, but for them to have to feel that they can reach out to the partner if need be.
So I totally agree with that.
Rick McCutcheon: And I think we have to get away from, and I still see this all the time, where someone's been working on a project for two years, and let's say we're going to roll it out in the next 90 days. Oh, we better have a conversation about training now. Who's going to train these people?
[00:23:00] Digital Adoption is not an afterthought
Look, let's figure this out early on as this is part of the whole project, digital adoption. And use these tools, they have to be right into the design. Stay with the people as you put the project together, and when you roll it out, it's just another phase of the project. It's not an afterthought and it's still in our partner networks today.
I don't want to call it the common way of doing things, but it's happening way too many times still.
Dian Taylor: Oh, absolutely. Absolutely. I totally agree with that as well. It is, like you said, a very important, because that's going to really decide, that's a big piece of deciding whether or not your project is going to be successful, right?
If nobody's going to adopt the software and the solution, then how are you going to move forward? And like I said earlier as well I think like being able to use. Some tools to help guide your users through the interface and through certain tasks and what do they need to do?
[00:24:00] Possibilties for tools
So if we're looking at Dynamics CRM, but they have those help panels, right? That you can actually configure yourself. One of my friends Asif Rehmani, he actually, his company actually built a an amazing tool that's called Visual SP that kind of sits on top of any browser-based application and you can build all of these user enhancements, training, I don't even know what to call it, tools, but, which really are going to be so helpful, right. Rick? Also, after that training has been done so that way you can keep everybody up to date and you can keep people engaged and keep them trained and understanding the application.
[00:25:00] Clients need to take digital adoption seriously
Rick McCutcheon: And that works really well when we're staying within an application. It's just there, it's more so now, right? How do we take that across applications across the way we work? And that becomes much trickier. Okay. You came, would you like to have any closing thoughts for today?
Joachim Schiermacher: No I think that, I think we've touched on most of it. I think that if user adoption had been a piece of hardware, we would've discovered this a long time ago, right? No one would expect us to roll out Dynamics on broken hardware, but we are capable of rolling out really elegantly on a completely broken user adoption model?
So I think there's there's still a lot of work to be done in terms of making sure that we take the client, that extra step. And ensuring that success because it's not only our responsibility, but it's really good business as well.
Rick McCutcheon: Okay. Thank you, Dian. Any closing thoughts?
Dian Taylor: Yeah I totally agree with you, Joachim, as well.
[00:26:00] Have the conversation about digital adoption early
And I also think that having that conversation with the client is usually very important as well. Because a lot of times they don't know, right? They count on us on our experience. So having that conversation early on, and like you said, not at the finish of. The project. Not when we're almost done.
Having that conversation early on I think is going to make a big impact as well.
Rick McCutcheon: Okay. Thank you very much for your time today and thanks for coming on digital adoption talks and Dian, I'm sure we'll be back to you in the future to hear more about what's happening at RSM around digital adoption.
Have a great day. Bye for now.