How to use AI to drive intelligent user adoption across Dynamics 365, Power Platform, and beyond...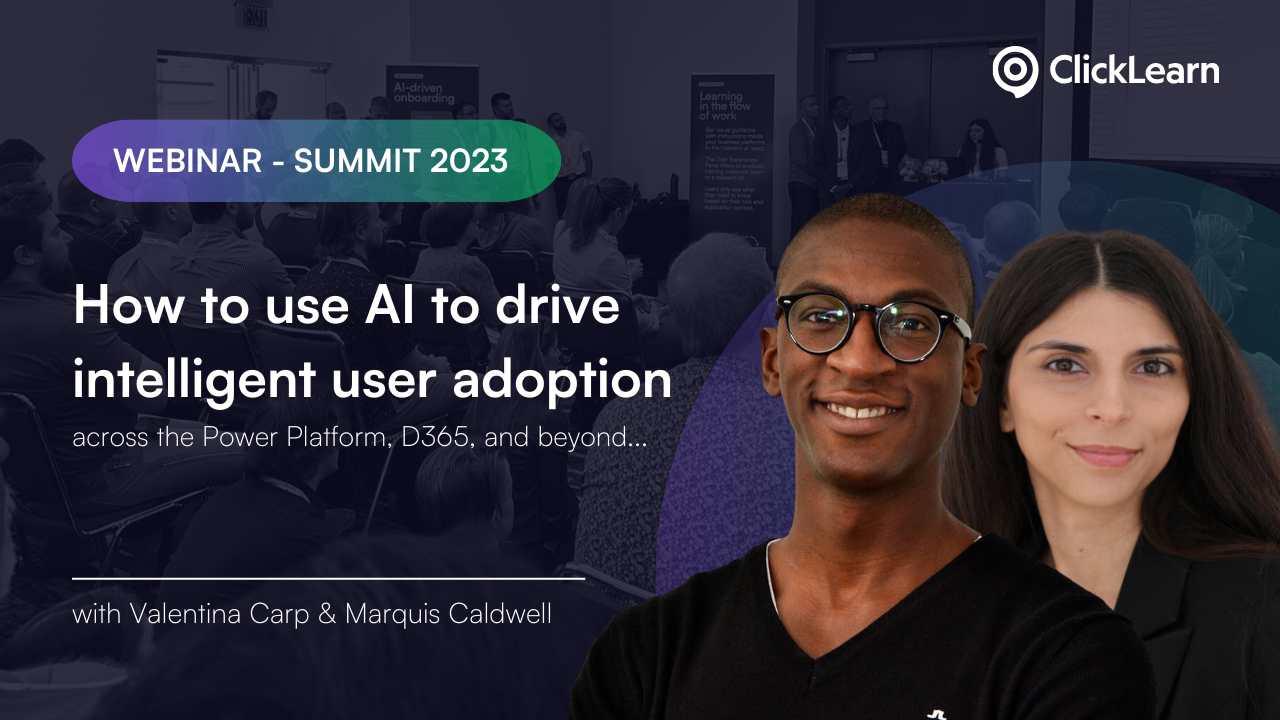 This is the must-see presentation from Community Summit NA 2023. 
With a PACKED room and a line of 40 people outside that couldn't get in, we're making this presentation available once again. This time online as a webinar!
Don't miss this demonstration of the possibilities within AI and learning support. Valentina Carp and Marquis Caldwell will showcase how ClickLearn uses secure AI to support your end-users across platforms and processes while slashing content creation time by up to 80%.
You'll find out more about learning in the flow of work, AI-driven onboarding, and automatic creation of training materials, and more!
Discover why we say ClickLearn is digital adoption AND training in one solution. We call it Intelligent User Adoption across all platforms.